Booklets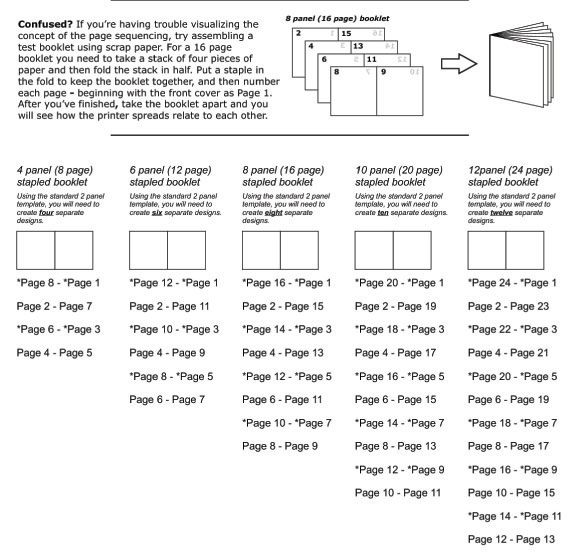 Booklets are used for everything from directories, Manuals, Music Books, programs and more!. We can help design and produce booklets in a variety of sizes.
NOTE: Booklets must have an EVEN number of pages for it to be assembled correctly. Please view the image here as an example.
Contact Us or submit an Estimate Request with the specifications of your job.