Brochures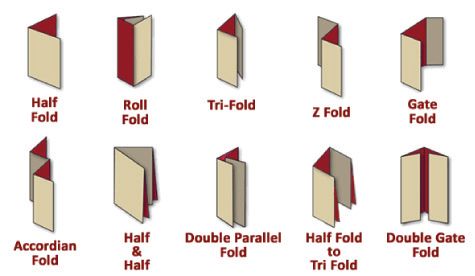 Our design staff can take your ideas, words, or images and produce promotional / Informative Brochures Or, if you already have artwork set up, we can print your document on a variety of stocks.
There are a variety of types for Brochures as shown in the image here.
Please Contact Us with any questions or submit an Estimate Request with the specifications of your job.